Cass Lake Alliance Church
We desire to know Jesus Christ as Savior, Sanctifier, Healer, and Coming King and to complete His Great Commission.
Sunday Morning Worship 10:00am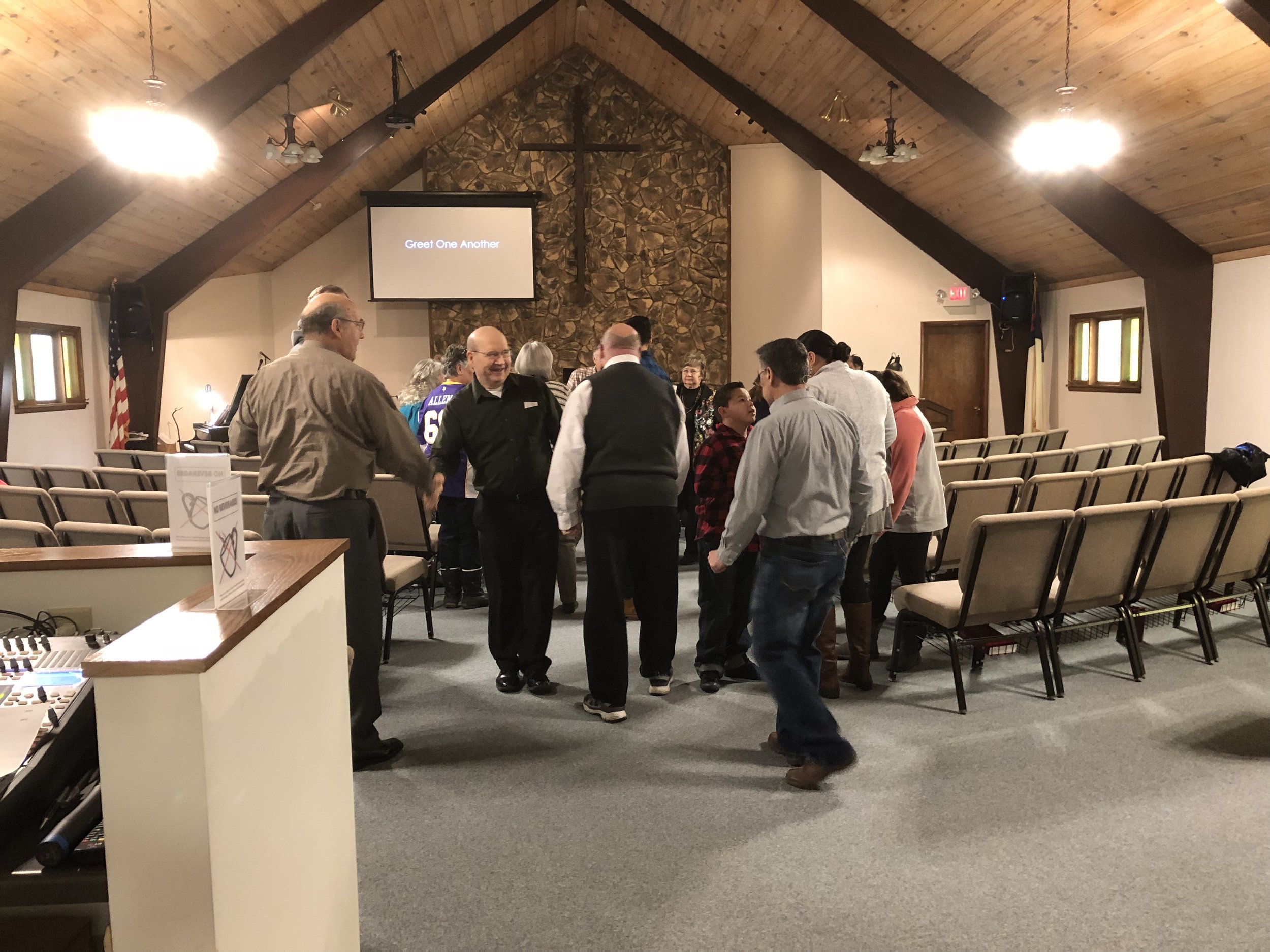 Our table is open to any man in our community who desires to grow spiritually by listening and discussing questions from the Bible. Men learn from each other and pray for each other, and enjoy the great bond of friendship with other men from different walks of life and churches.
7:00pm. Cass Lake Alliance Church.
Our women enjoy times sharing together from the Bible or a Women's study book with the purpose of growing deeper with God in faith and in friendship with each other. Our women also work on a variety of projects together including helping to support our Alliance Missionary workers, the Mokahum Ministry students, or in other ways in our church family.
1st and 3rd Thursday's at 6:30 pm. Cass Lake Alliance Church
Sunday Morning Worship
Sunday Morning Worship, Sunday at 9:45 am for coffee and donuts, Service begins at 10 am.
Come and worship God through singing, praying, studying the Bible, giving gifts, and sharing in the joy of Christian friendship with others. Nobody is concerned about how you are dressed or if your children are busy with their friends. Our primary interest on Sunday morning is that you and everyone with you finds a warm welcome, friendly greetings and conversations, and a shared closeness of drawing near to our Creator and His Son, Jesus Christ!
Nursery: Provided for children birth to four years old.
Children's Class: Children age 5 to 5th grade enjoy time learning together from stories in the Bible. Fun activities, media aids, snacks, and plenty of room to participate with other youth make this time special for your child. Come and meet our teachers, and ask any questions you might have.
Wednesday Night Prayer
Each Wednesday evening our prayer warriors join to lift up various needs of people from our church and community, as well as a great number of concerns for our missionaries and for our leaders in our country and around the world. Come and encourage many by your prayers!
6:00pm Cass Lake Alliance Church
We are a church family that desires to see the Cass Lake area impacted with the Gospel of Jesus. There are many different ways we can partner together in making this happen. Here are a few below. If you feel led to join us, please click the appropriate button.
Prayer Team
The most powerful force that can change hearts is that of God's people seeking Him for supernatural work. Join our prayer team to create serious change in our city.
Sunday morning Volunteers
Our Sunday morning worship cannot happen without dedicated volunteers. We need loving adults to watch our kiddos, ushers, serve on our worship team, people to serve in the tech booth, stock donuts and coffee, etc.
Make a Donation
Our church runs on the generosity of people who have a heart for seeing the Gospel transform the Cass Lake area. If you are wanting to support our ministry, please click below. Thank you!